Here at Herdabout Shelties the puppies well being is our utmost concern and first priority.
We reserve the right to refuse a sale.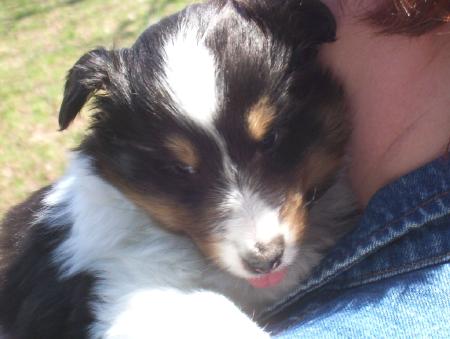 This nine week old puppy is going to its loving new home.
We carefully screen our interested puppy buyers becausewe want you to be happy AND we want the puppy to be happy!
Any current and/or planned litters listed below should each have puppies that can excel in any venue: conformation, agility, obedience and just plain lovin'. If you are interested in obtaining a puppy or being on a waiting list, please fill out our Adoption Form once you have read and agree to our Costs & Guarantees.
---
Upcoming litters~Spring/Summer 2017
We have 3 litters expected this summer
Puppies expected in all colours. There will be puppies suited for performance, show/breeding and companion homes .

Contact us for more information
Available Adults
Nothing at this time